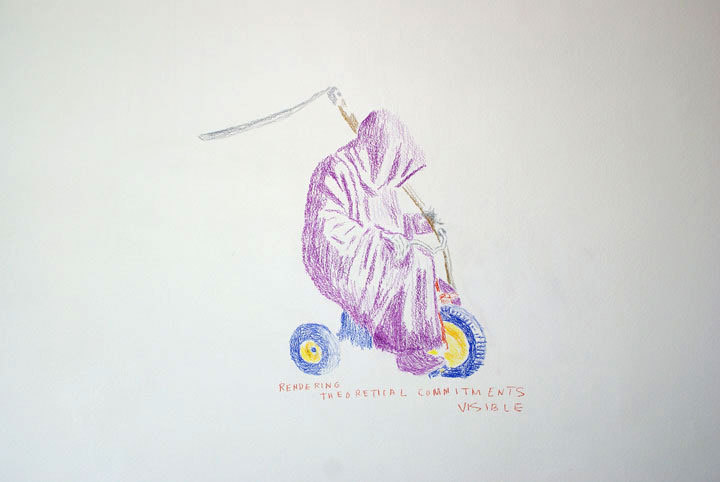 bio
Master degree in Visual Arts. Academia de San Carlos, ENAP, UNAM.

Since 1993 has shown his works and curatorial projects in Mexico, USA, Spain, Cuba, Argentina, Ecuador, Perú, Puerto Rico, The Netherlands, France, Czech Republic, China, Japan, India and Iran.

He represented Mexico at 7th Havana Biennal, Cuba 2001, First Buenos Aires Biennal, Argentina, 2001, IX Bienal Internacional de Cuenca, Ecuador, 2007 and Prague Biennale 4, 2009, Prague, Czech Republic.

His work has been credited to recognitions as First Prize in Painting, 1ª Bienal Regional de la Plástica Joven (Monterrey, Mexico, 1994) First Prize on 2ª Bienal Regional de la Plástica Joven (Monterrey, Mexico, 1996) Acquisition Prize of XXI Encuentro Nacional de Arte Joven, (México, 2001) and Acquisition Prize BBVA-Bancomer, VI Bienal Monterrey-FEMSA (Monterrey, México, 2003), Mention of Honor in XIV Biennal Rufino Tamayo, (Museo Tamayo Arte Contemporáneo, Mexico, 2008)

Has participated in artist in residence programs in: Fundación Ludwig (Havana, Cuba, 2001), International Studio and Curatorial Program, (NYC, USA, 2003) Art Omi (Omi, NY, USA, 2004), Art dans l' ville (Saint Ettienne, France, 2004), CRIC, Centre de réflexion sur l'image et ses contexts (Sierre, Swiss, 2006), Cite Internationale des Arts (Paris, France, 2007), Soma, (Mexico city, 2010), The Bag Factory, (Johannesburg, Southafrica, 2011) and EMARE-IMPAKT (Utrecht, The Netherlands, 2012).

He is part of Sistema Nacional de Creadores de Arte, CONACULTA, FONCA since 2009.
Was a fellowship holder of Fondo Nacional para la Cultura y las Artes (Mexico) in several programs during the years 1998-99, 2000-01 y 2005-06. In 2006 he obtained the grant for emerging artists of CIFO Cisneros Fontanals Art Foundation, Miami, USA.

As curator he has done projects for: Bronx River Art Center, (New York, USA), CRIC Centre d' Reflexion sur l'image et ses contextes (Sierre, Swiss), VAE10 Festival Internacional de Video /Arte/Electrónica, (Lima, Peru), Jawaharlal Nehru University (New Delhi, India) MUCA ROMA (Mexico city), Centro de las Artes (Monterrey, Mexico) THE END biennial (52, OMR Gallery, Mexico), between others.

He is the founder of ObjectNotFound.org an independent non-profit space whose mission is to promote the knowledge and appreciation of contemporary art through RESEARCH, PRODUCTION, and EXHIBITION of intertextual objects, an ongoing project based in Monterrey, Mexico.

Since 2013 he is dedicated to make films, his first short film was selected for "The Short Film Corner" at Festival de Cannes 2014.

Currently he is making a PHD research in the fields of post conceptual art and film making at UNAM.